Americans Chose Ford over Toyota
Mar 03, 2022 - 2 minute read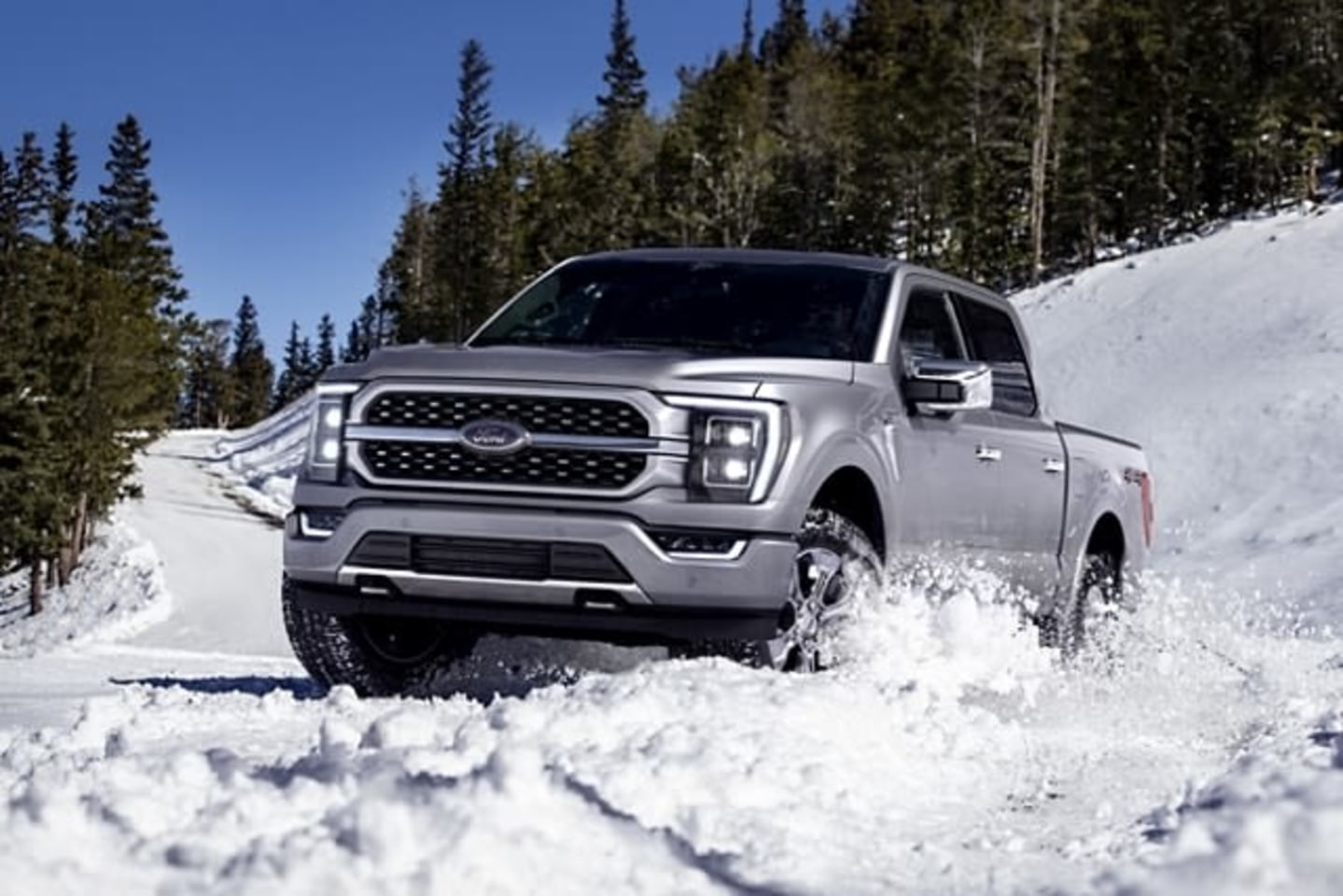 More Americans considered buying a Ford than a car from any other band in the fourth quarter of 2021. It's the first time a brand other than Toyota has taken the title in more than four years. Hot new products and more plentiful inventory pushed the Ford brand to No. 1 in shopping consideration in the fourth quarter of 2021, a spot Toyota had held for nearly four years straight, according to the Kelley Blue Book Brand Watch Report for non-luxury vehicles.    
Ford has a proud heritage of building iconic American vehicles, from its famous Mustang sports car to the best-selling F-150 full-size truck and GT supercar. As the Blue Oval moves away from building sedans, it's put efforts behind the revived Ranger, family-friendly Explorer, and performance Edge ST. It is also betting on the Bronco off-roader's return to challenge Jeep while pushing into the EV category with the groundbreaking Mustang Mach-E.
Ford has a strong lineup that includes the best-selling F-150, which is a 7-time Best Buy Award winner. It also received a 5-Year Cost to Own award. Plenty of new vehicles received awards, too, with the Mustang Mach-E named one of the 14 Best New and Redesigned SUVs for 2021. The Bronco also earned recognition as one of the 10 Most Fun SUVs of 2021, helping Ford earn 18 awards in total
The news comes from Kelley Blue Book's Brand Watch survey – a quarterly consumer perception survey that also weaves in shopping behavior to determine how a brand or model stacks up with its segment competitors on a dozen factors key to a consumer's buying decision.
Shopping consideration for Ford was driven by strength for new and some old models and vehicles powered by new alternative powertrains as well as traditional gas engines.
Of all shoppers of new, non-luxury vehicles, a full third considered a Ford, up 2 percentage points in the fourth quarter from the third quarter of 2021. That was the largest quarter-to-quarter increase for any non-luxury brand. That put Ford in first place, a spot it last held in 2015.
KBB publishes two versions of the study. One covers the luxury car market. The other covers affordable cars. Ford took the lead in the affordable car study.
A Strong Lineup
But Ford was well-positioned to make the most of the strange market.
It continued to produce the most sought-after vehicle in America. The F-150 pickup was once again America's best-selling vehicle. Unsurprisingly, the F-150 was the vehicle Americans considered more than any other.
The Ford Explorer midsize SUV also placed in the top 20 best-sellers for the year.
Ford also benefited from its new Maverick compact pickup, which comes standard as a hybrid or with an optional turbo gas engine. The Maverick, our Best New Model award winner, has become so popular that Ford has paused orders while it catches up on the backlog. The electric Mustang Mach-E also had high shopping rates.
Contact J.C. Lewis Ford to learn more about what sets Ford apart ahead of Toyota, 912.210.5677.