Ford-150 Lightning + Ford Bronco Everglades share something unique
Mar 03, 2022 - 3 minute read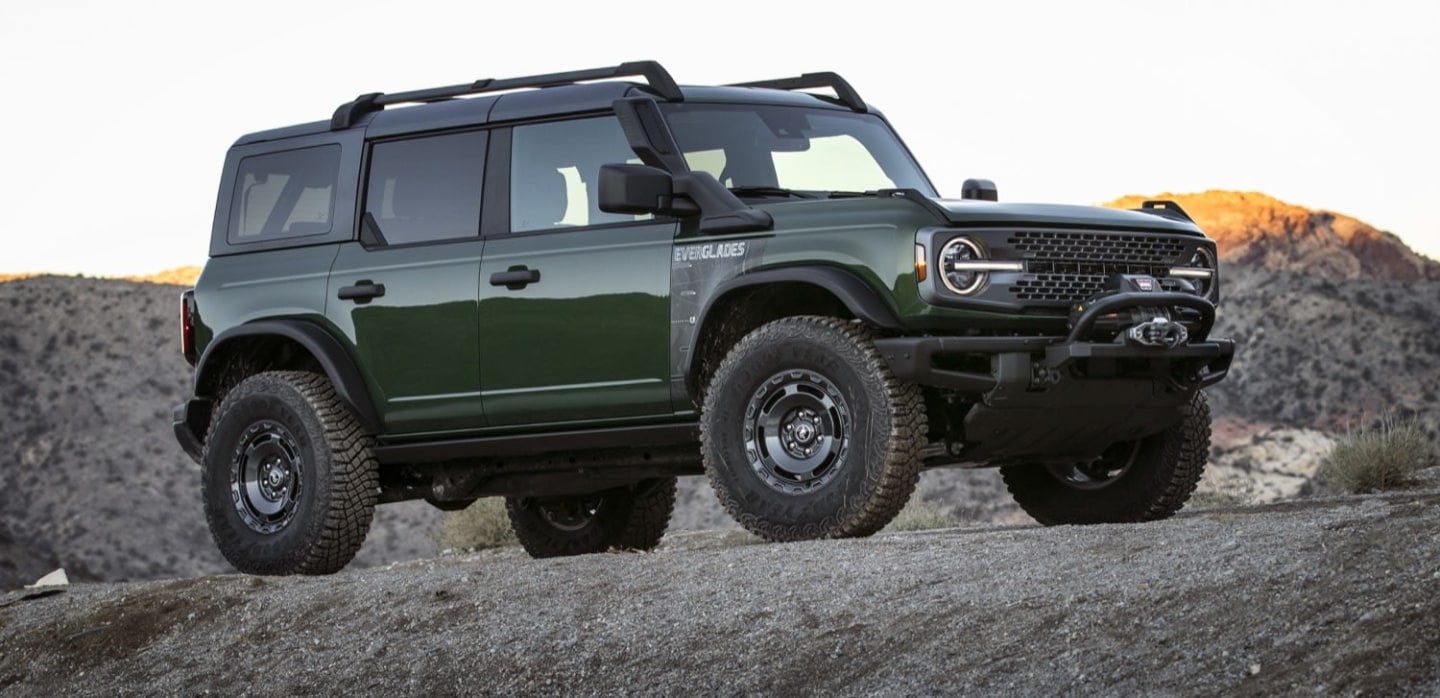 Ford-150 Lightning and the Ford Bronco Everglades have the same work ethic as their Chief Engineers. Recently Wall from the Detroit Free Press shed a light on the true story and perseverance held by the Chief Engineer of the Ford Bronco Everglades. Ford Authority also knew this story had to be told and we agree. Ford Bronco Chief Engineer had to work very hard to make the new Bronco Everglades a reality. Jolanta Coffey was determined to take risk with the Everglades, and it certainly paid off. Coffey joins another notable recent female engineer, Linda Zhang, chief engineer of the Ford F-150 Lightning, in making history for Ford Motor Co.
Jolanta Coffey moved to the U.S. from Poland at the tender age of 10  – knowing virtually zero English – as her stepfather wanted to get closer to his family and seek out greater economic opportunities. Coffey managed to learn the native language while attending a private Catholic school, and eventually earned a master's degree at the University of Michigan. She's been working for Ford since 1996, moving her way up from customer service to Bronco chief engineer, and has played a pivotal role in the SUV's rise from the ashes.
Coffey and her team were determined to put a snorkel on the Bronco to allow owners to ford deep water – an unprecedented and risky move at the time. "Anything you try and do which is extreme, it's hard basically," said Paul Wraith, chief Bronco designer. "It makes people nervous." "We've created this innovative execution that nobody's done before. There's nothing to go on, there's nothing to copy," Coffey added. Regardless, her experience succeeding against adversity paid off in this instance.
"Bronco customers like to explore new places, but some want to go even further off the trail than others," said Jolanta Coffey, Bronco chief engineer. "Everglades is specially equipped to enable these customers to tackle even more challenging terrains and trails – and with the front bumper-mounted winch, they can help others out of trouble while they're at it."
Coffey is just one of Ford's brilliant up-and-coming female engineers, joining the highly-regarded Linda Zhang - chief engineer of the Ford F-150 Lightning. Linda Zhang is responsible for leading the team delivering Ford's first ever all-electric F-150 pickup. Zhang assumed this role in September 2018 when development began.
Zhang, who has been with Ford for nearly 25 years, joined the company after graduating with a degree in electrical engineering from the University of Michigan and moving into the Ford College Graduate program. From there, she worked in manufacturing, product development, finance and corporate strategy, gathering business fundamentals that would serve her well as she worked on programs like Ford Explorer, Escape, Kuga and F-150. The all-electric F-150 program, she said, has been particularly fulfilling – because of her background in electrification and the truck's prominent position in the Ford portfolio.
Linda Zhang was featured on the cover of TIME Magazine representing the team electrifying the world's most popular truck in November 2021.
Zhang, 44, also has an MBA from the University of Michigan. When she's not working, she enjoys sports, travel and spending time with her family.  
It is hard to deny the hard work, creativity and incredible perseverance of these two amazing Ford female engineers. It is not a surprise that so many consumers, historians and experts agree that their success has mirrored the success of the Bronco and F-150, the best-selling American legends and blue-oval namesakes.
To learn more about the Ford Bronco or F-150 Lightning please contact J.C. Lewis Ford, 912.210.5677.