Ford Performance: Power and Performance for Georgia Drivers
Oct 23, 2023 - 3 minute read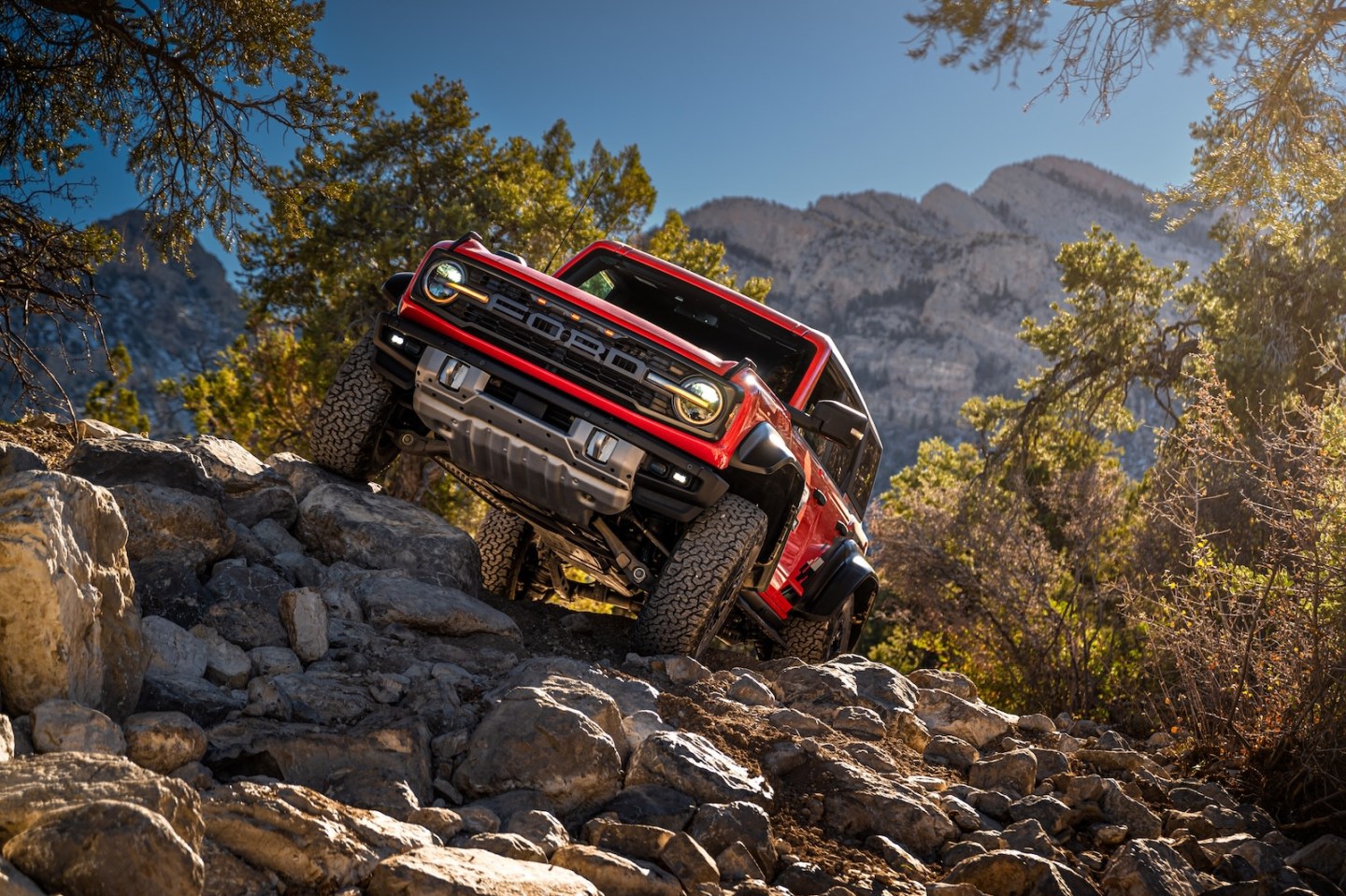 When it comes to driving the backroads of Georgia or cruising down the highways, there's nothing quite like the feeling of power and performance under your control. If you're a car enthusiast or just someone who appreciates a reliable and exhilarating ride, Ford Performance vehicles at J.C. Lewis Ford Statesboro are the perfect match for your automotive desires.
In this blog post, we'll dive into the world of Ford Performance and explore the models that are sure to ignite your passion for the road.
Unleash the Power of Ford Performance
At J.C. Lewis Ford Statesboro, we understand that our Georgia customers have a strong affinity for well-crafted and high-performing vehicles. That's why we proudly offer an array of Ford Performance models designed to deliver an unrivaled driving experience. Whether you're a fan of the iconic Ford Mustang or prefer the versatility of a Ford F-150 Raptor, our dealership has something for everyone.
Ford Mustang: A Timeless Legend
The Ford Mustang needs no introduction. It's a symbol of American muscle and performance, and it continues to turn heads wherever it goes. With a robust lineup of engines, including the powerful V8 option, the Mustang delivers a heart-pounding driving experience that's perfect for Georgia's open roads. Its classic yet modern design is a testament to the timeless appeal of this iconic muscle car.
Ford F-150 Raptor: Rugged Versatility
If you need a vehicle that can handle both the urban sprawl and the rugged Georgia terrain, the Ford F-150 Raptor is your go-to choice. This high-performance pickup truck is equipped with a turbocharged V6 engine, specially tuned suspension, and off-road capabilities that will make every adventure unforgettable. It's a perfect fit for those who demand both power and versatility in their vehicle.
Ford Explorer ST: The Family SUV with a Wild Side
For Georgia families who crave adventure without compromising on comfort, the Ford Explorer ST is the answer. This SUV combines the practicality of a family vehicle with a sporty ST badge, which means it packs quite a punch under the hood. With a turbocharged V6 engine and performance-tuned suspension, it's designed for those who want a taste of adrenaline with their family road trips.
Service and Maintenance: Keeping the Performance Alive
At J.C. Lewis Ford Statesboro, we understand that owning a high-performance vehicle means more than just acquiring a powerful machine. It's about maintaining and preserving that power for the long run. That's why we offer top-notch service and maintenance to keep your Ford Performance vehicle in peak condition.
Our team of certified technicians is well-versed in Ford's high-performance technology, and they're equipped with the latest tools and genuine Ford parts to ensure your vehicle receives the care it deserves. We take pride in knowing the ins and outs of Ford Performance models, and we're committed to keeping your driving experience as thrilling as the day you drove your vehicle off our lot.
Visit J.C. Lewis Ford Statesboro Today
If you're a Georgia driver who craves power and performance, there's no better place to explore your options than J.C. Lewis Ford Statesboro. Our dealership is not only committed to providing you with the finest Ford Performance vehicles but also ensuring they stay in top shape for years to come.
So why wait? Visit us today and let our friendly and professional team help you find the Ford Performance vehicle that will make every drive an exhilarating experience. You'll discover the perfect balance of power, performance, and practicality right here in Statesboro, Georgia. Come see us and ignite your passion for the road!