J.C. Lewis at the Wrangler Rodeo World Finals
Aug 27, 2022 - 1 minute read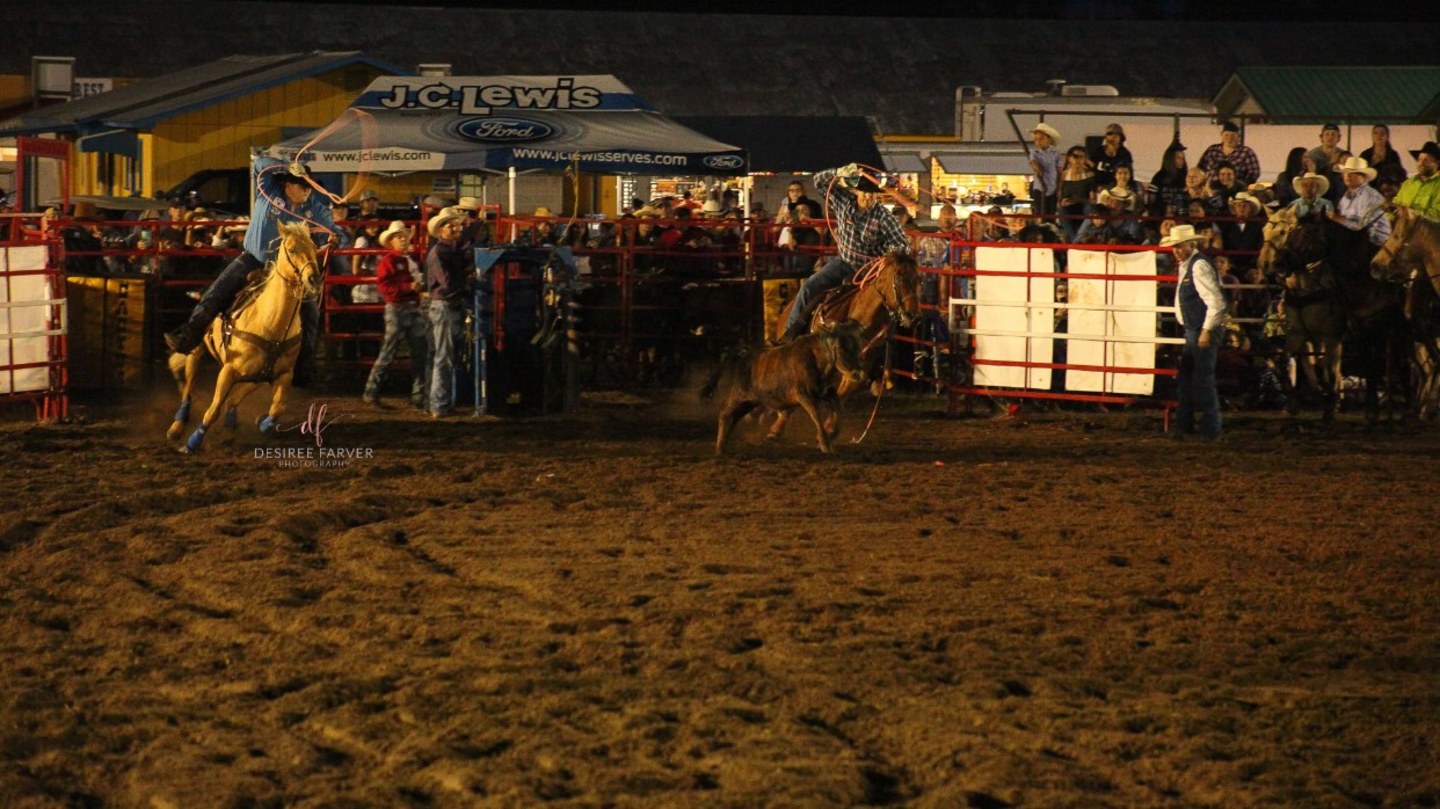 It is not every day that you meet a bull rider. Much less a bull rider who cannot even drive a truck yet. Well, Malachi Jarriel is one of a kind. His performance and hard work riding bulls earned him an invitation to the Wrangler Youth Bills Riders World Finals.
The Youth Bull Riders World Finals took place August 3-6, 2022 in Abilene Texas. J.C. Lewis Ford was a proud sponsor of Malachi along with local partners, Nine Line and Optim Orthopedics. Malachi scored a 71.5 with his first ride which landed him in fourth place. On his second ride in the rodeo, he scored a 66 and was then in second place. His third ride did not cover him and put him in 6th place. In that round, Malachi was able to choose his bull. He chose a ranked bull and ended up in 10th place overall.
J.C. Lewis has been a sponsor of the Kiwanis Rodeo which has been held in Statesboro since 2011 and has grown into a family fun event that local spectators and competitors look forward to all year. The Kiwanis Rodeo is put on by the Kiwanis Club and raises money for the community of Bulloch County. The rodeo includes rodeo clowns, bull riding barrel racing, and the fun you would expect.
It was incredible to meet the Ford Tough Athlete, Malachi Jarriel, and sponsor his trip to the World Finals. We will now look at the Kiwanis Rodeo athletes each year with a new appreciation! Our first-hand experience watching Malachi practice was incredible. Best of luck to Malachi in his continued sport.
Contact J.C. Lewis Ford Statesboro today! 912. 225.4790.