The Latest Ford Technology: Keeping You Connected on the Go
Oct 09, 2023 - 3 minute read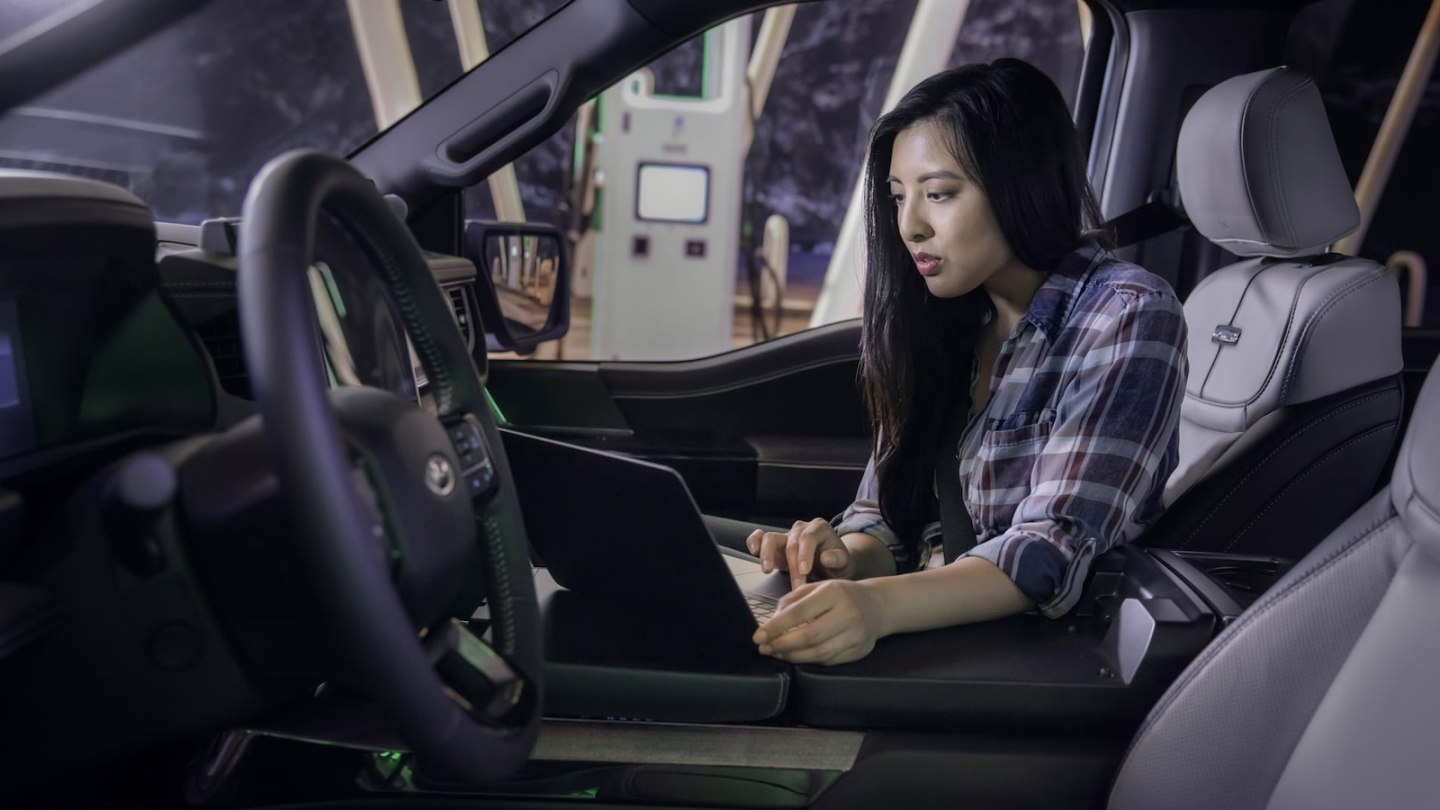 In today's fast-paced world, staying connected on the go is not just a luxury; it's a necessity. At J.C. Lewis Ford Statesboro, we understand the importance of keeping you in the loop, even when you're behind the wheel. That's why we're excited to share the latest Ford technology that will keep you connected on the go like never before.
FordPass Connect
One of the standout features in the latest Ford vehicles is FordPass Connect. This innovative technology turns your Ford into a mobile hotspot, allowing you and your passengers to connect up to ten devices to the internet while on the road. Whether you're on a family road trip or a business journey, you can stay connected, stream your favorite music, and even work remotely without missing a beat.
Apple CarPlay and Android Auto
Smartphone integration has become a must-have in modern vehicles, and Ford has taken it to the next level with Apple CarPlay and Android Auto compatibility. Easily connect your smartphone to your Ford's infotainment system and access your favorite apps, send messages, make calls, and get turn-by-turn directions. These features are designed to enhance your driving experience while keeping your focus on the road.
Ford Co-Pilot360
Safety should always be a top priority when you're on the go, and Ford understands that. With Ford Co-Pilot360, you'll have a suite of advanced safety features at your disposal. This includes blind-spot monitoring, adaptive cruise control, lane-keeping assist, and automatic emergency braking. With these technologies, you can drive with peace of mind knowing that your Ford is looking out for you.
SYNC 4 Infotainment System
The SYNC 4 infotainment system is the heart of the modern Ford experience. With a user-friendly interface, improved voice recognition, and a responsive touchscreen, it's easier than ever to control your vehicle's functions. Whether you want to adjust the climate, find a nearby restaurant, or access your favorite music, SYNC 4 has you covered.
Ford+Alexa Integration
Alexa, Amazon's virtual assistant, is now a part of your Ford vehicle. You can seamlessly integrate your Ford with your Amazon account, enabling voice commands for music, navigation, and even controlling smart home devices while on the road. Ford+Alexa makes multitasking a breeze and helps you stay organized during your busy day.
Wireless Charging
Running out of battery on your smartphone is a common concern, but Ford has addressed that issue as well. Many Ford models come equipped with wireless charging pads, ensuring that your devices stay charged without the hassle of tangled cords.
Ford's Commitment to Connectivity
At J.C. Lewis Ford Statesboro, we are proud to represent a brand that is dedicated to providing the latest in cutting-edge technology. Ford's commitment to connectivity ensures that you can stay connected, productive, and entertained while on the go.
Whether you're driving through the streets of Statesboro, embarking on a road trip, or just running errands, you'll have the technology at your fingertips to make your journey enjoyable and safe.
In conclusion, the latest Ford technology is not just about keeping you connected; it's about enhancing your overall driving experience. From FordPass Connect to Ford Co-Pilot360 and the SYNC 4 infotainment system, Ford has gone above and beyond to make sure you have the best tools at your disposal.
Stay connected, stay safe, and enjoy every moment on the road with Ford technology. Visit J.C. Lewis Ford Statesboro to experience these innovations firsthand and see how they can transform your drive.